Strength training for older adults In Rocky River
build muscle and lose fat as you get older
even after injury or surgery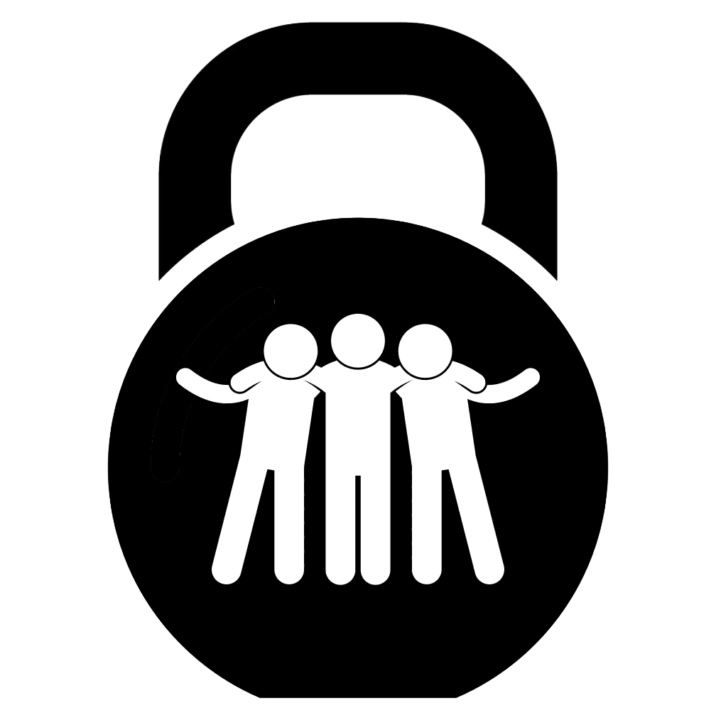 Together Let's
build muscle mass
and strength
Russell Fitness is the home of pain-free training. we utilize joint-friendly movements to build muscle mass and strength with the lightest loads possible.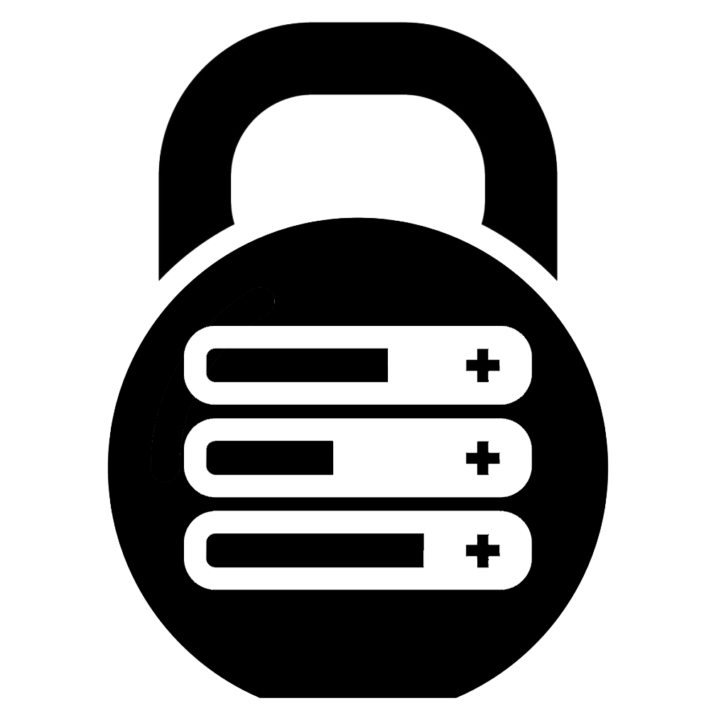 The Right Place
For people 50+
to get strong
Russell Fitness is a fun place to train. we work with people at all levels of fitness! Whether your goal is to do house chores pain free or prep for a spartan race, we can help you get there!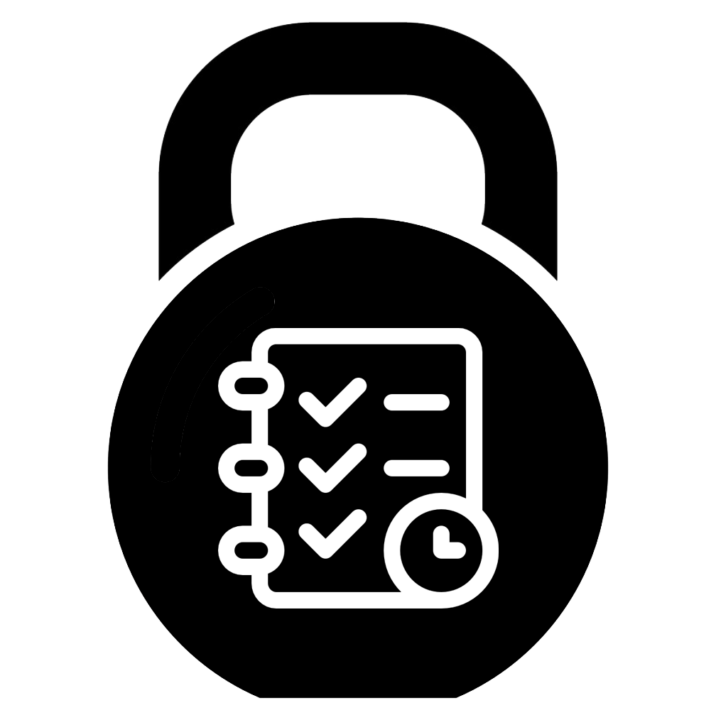 A Solid Plan
pain-free training
to build muscle
whether you choose our remote coaching program or in-person sessions, you will get amazing results, as long as you are committed to doing the work!
if you're ready, WE'RE READY
Pain-Free Training as You Get Older
FUNCTIONAL FITNESS PROGRAMS
TAILORED TO MEET YOU WHERE YOU ARE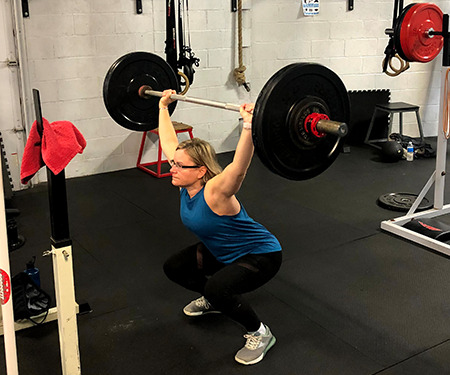 Start reaching your goals with a personalized program fit for you. Our specialty is helping men and women get stronger, leaner and more confident as they get older, even after injury or surgery.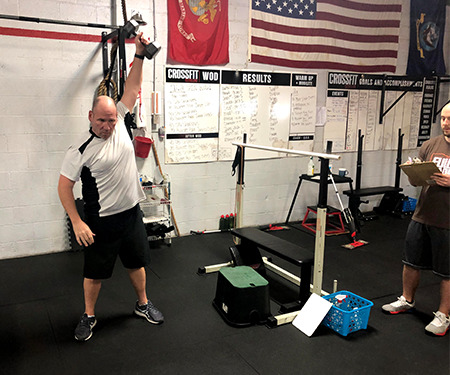 Do you need to build muscle and lose fat and don't want to go into the gym? Our remote coaching programs allow you to train anywhere, with weekly lesson and workout plans combined with weekly check-ins with a Coach.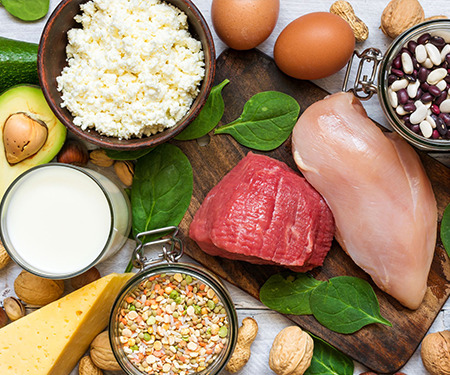 Stop dieting and restricting yourself and start focusing on healthy habits with a proven personalized plan. Russell Fitness's nutrition is founded in creating real change, education, and world-class coaching.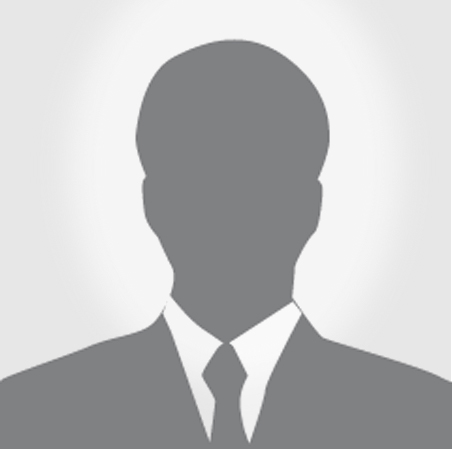 DAN WAGNER
"Very impressive gym operated by great people. I joined a few months ago to increase endurance and build strength, and have seen big improvements already. Bill, Staci and the rest of the trainers are very welcoming and work with you on performing each and every move the right way. The clientele are incredibly positive and supportive which is great – think family atmosphere. Great for all fitness levels. Best decision I've made in a long, long time and see myself as a member for many years to come."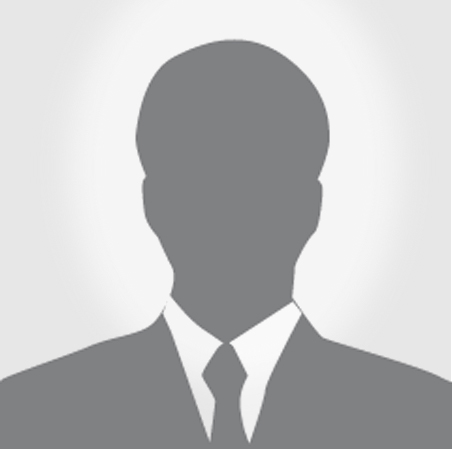 JENNY KEMPER
"I LOVE Russell Fitness! Bill, Staci, Courtney and the rest of the trainers are top notch. They meet you where you're at, help you learn proper form, encourage consistency and other factors to optimize your workout and life outside the gym (diet, sleep, community). And – they push you to stretch and grow outside of your comfort zone – in a good, good way! 🙂 Individualized training isn't just for elite athletes – it's for virtually everyone. This 'box' has members of all levels and fitness/ability. Very friendly, not competitive, and very fun group. I can't recommend it enough!"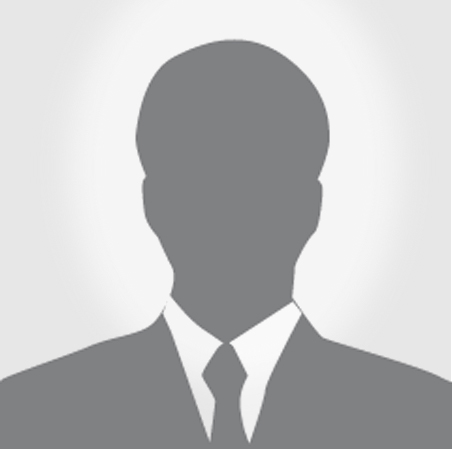 JACLYN SUMER
Every workout is a challenge, as it should be so your workouts and results don't get stale, but I never feel that I am in a situation where I don't belong. The instructors are always there to help you with a modification if you're new, like me, or just to encourage you. It's a friendly group of people! Cannot recommend enough!"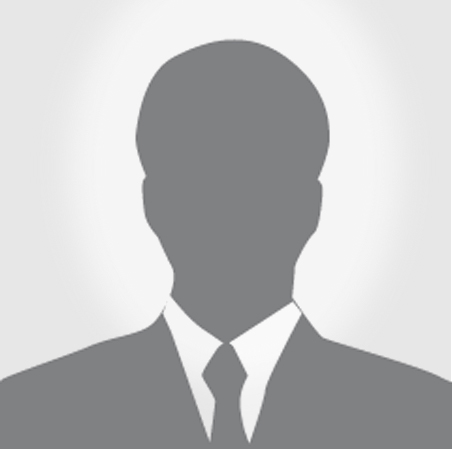 KRISTEN UHLER
"Amazing place! Would recommend to anyone! I came to Russell Fitness looking for something to provide me with a workout that would help me to get a little stronger. I had been trying to get into shape on my own and seemed to be stuck. Russell Fitness has not only helped me to improve my strength, they have surrounded me with support, encouragement, and the knowledge to improve myself all around. This is truly a community that only wants to see each person be the best version of themselves they can be. Bill has a knack for knowing exactly how much weight to lift, while maintaining good form and staying safe. I have even signed up my daughter for the lite classes and she loves it just as much as I do! Highly recommended to anyone!"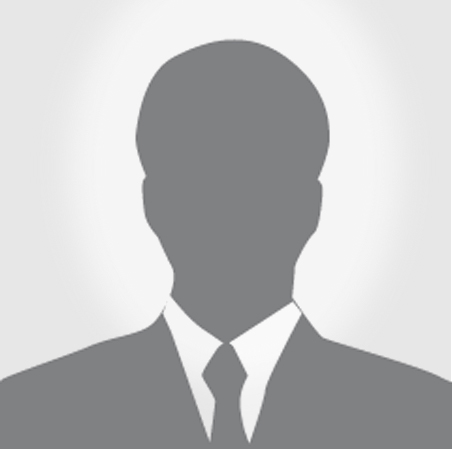 SAM CORNELISON
"Russell Fitness has a welcoming and supportive community that can help anyone achieve their goals. The owners Bill & Staci helped every step of the way and do a great job of tailoring the workouts for each person. In addition to the great fitness coaching, the nutrition coaching that is offered is easy to follow and helps you make small steps that turn into big lifestyle changes (more energy, more weight loss, better sleep, etc) Russell Fitness makes good nutrition and fitness accessible to everyone – if you're ready to make a change, this is the place to do it."
ARE YOU READY TO start training pain-free?
begin THE PATH TO A NEW YOU
Thinking about giving us a try? View our weekly schedule below and
click "get started" anywhere on this page to begin.
Have Questions? We've got the answers right here!
Super simple! Just click get started anywhere here on the page to book your free intro phone consultation!
We will chat about your current situation, your desired situation to see if we can help and if we are good fit for each other. Sign up today!
When you start at Russell Fitness, your fitness level will improve quickly, usually in the first 30 days. The key to see results is consistency and commitment over time so that's why we recommend 3 classes per week as a start. Sign up today!
Nope! Most of our clients start just like you. We assess each new clients fitness level. Then we create programs tailored to you so you can reach your goals! As you level up you can take on more challenging variants of the workout if you desire. Sign up today!
We are locally owned and purpose built to make an impact on the health and happiness in Rocky River and the surrounding area.
Yes! We provide guidance on eating right or sleeping well which can help maximize energy levels – getting YOU maximum results from your efforts. Sign up today!
The Best gym near me in Rocky River
follow us on social media!
ACHIEVE YOUR FITNESS GOALS
Get Started Today for FREE! No Experience Necessary!